Gschwandtkopflifte and Sonnenalm again open daily
Finally we are open! Lace up your hiking boots, saddle up your bikes and head up to the Gschwandtkopf.
If you want to stop off and enjoy the fantastic view with good traditional Austrian delicacies, you are very welcome at the Sonnenalm.
From 16.06.2023 we are again accessible daily, also comfortably by chairlift. (except in case of bad weather)
We look forward to seeing you!
Welcome to the Gschwandtkopf
Green Alpine pastures, a unique scenery, and fresh mountain air, complemented by the ringing of cow-bells and by grazing sheep, invite you to relax completely. Whether you want to explore the Gschwandtkopf on foot, by ski lift, or by mountain bike is entirely up to you. When you arrive at the summit, you will be rewarded by the magnificent view of Seefeld and the Inn Valley. Of course, a stop by one of the many mountain huts and the enjoyment of local delicacies is a must.
As a guest in our apartment house, you can start your tour directly at the foot of Gschwandtkopf and explore the area. Relaxation all the way - so on this vacation you can reload your batteries and have an unforgettable experience.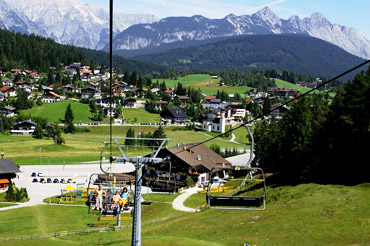 Happy Gschwandtkopf Lifte
Information & Rates
Find out more about the current rates at Happy Gschwandtkopflifte.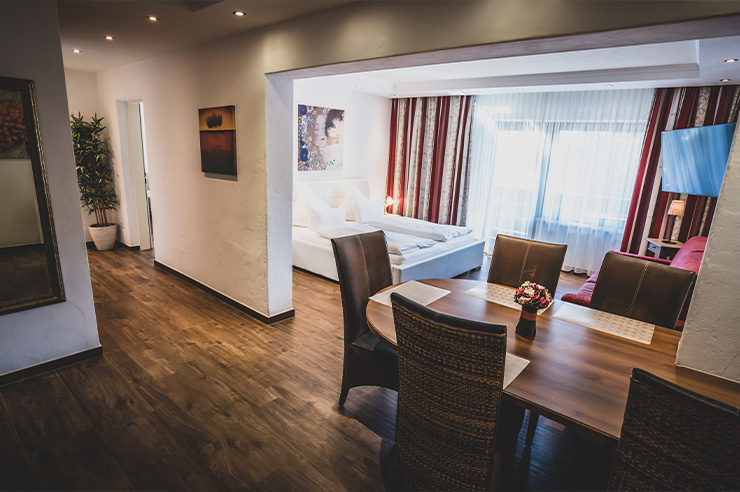 Our apartment building
Vacation
Our apartment building is located right below Happy Gschwandtkopf Lifts. Besides combining accommodation and skiing offers, we also offer ski rental and a ski school located right in the building.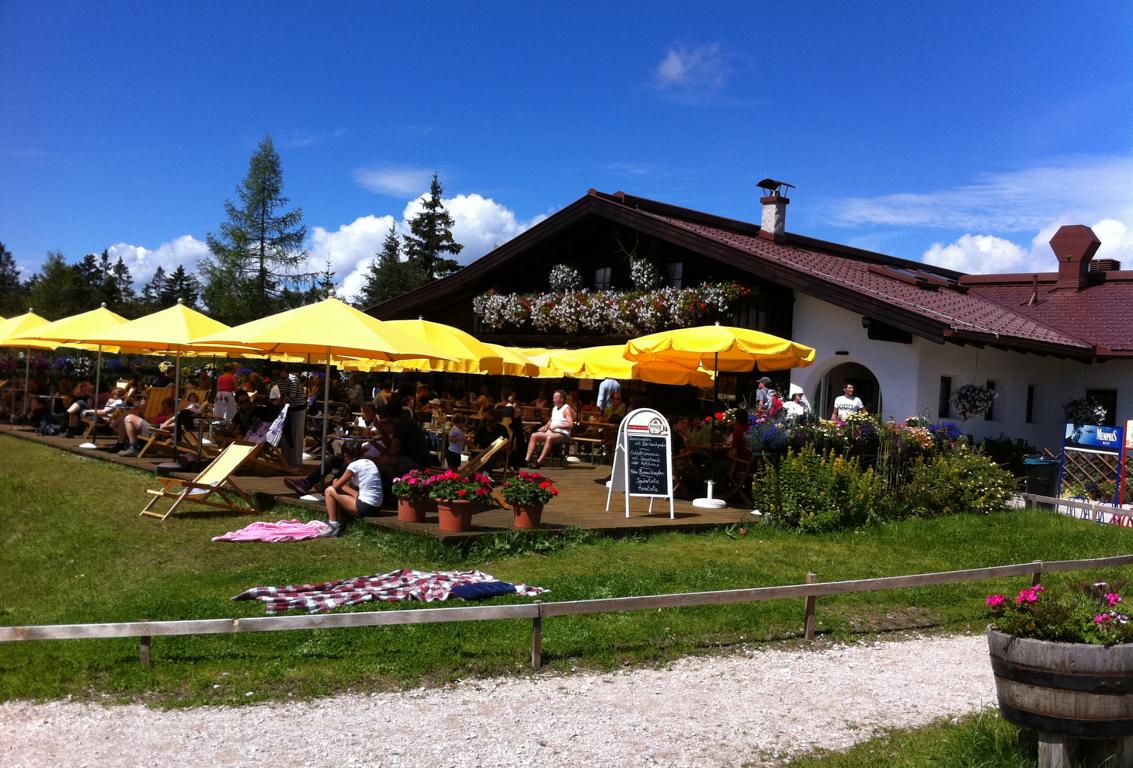 The Sonnenalm
A view like in a picture-book
The breathtaking view over the Inn Valley is truly inspiring. The Sonnenalm offers delicious traditional food, cozy deck chairs and long hours of sunshine at the summit of the Gschwandtkopf. It is an absolute must-have during each stay at Seefeld. The Sonnenalm team looks forward to your visit.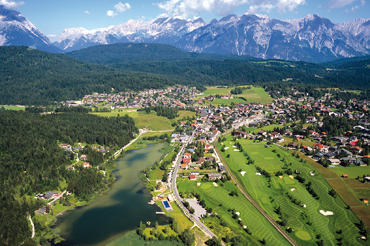 Seefeld Tirols Hochplateau
The Summerparadise Seefeld in Tyrol
A unique experience in nature, clear mountain air, and hospitable people - the Olympic region of Seefeld offers all this and more. Whether you wish to visit one of the many different events, use the great shopping opportunity, participate in sports, stay fit, or enjoy the culinary highlights - in Seefeld you will find it all.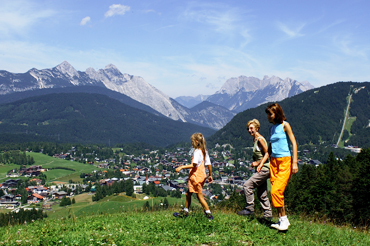 Hiking
Hiking in Seefeld
The Gschwandtkopf represents a true hiking paradise for the whole family – big and small all enjoy nature and have mountains of fun here! All around Seefeld, more than 650km of marked hiking, mountaineering and climbing routes offer the perfect environment to all skill levels and all ages.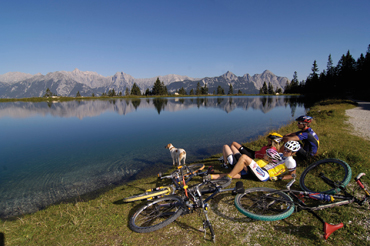 Biking
Bike Riding & Mountain Biking
If you like exploring nature on two wheels, you would absolutely love biking on the Seefeld high plateau. About 570 km of cycling and mountain biking trails will inspire any biker's heart. Easy routes for the whole family, as well as more challenging tours across country can be found in and around Seefeld.